alcazar @ dudesnude

*

USA : Massachusetts : West Abington

/

mobile
profile id: 767154
build: Average
height: 1.70m (5' 7")
weight: 68kg (150lb)

waist: 79cm (31")
body hair: Naturally Smooth
facial hair: Stubble
ethnicity: Caucasian
cock size: Medium
his cock is: Cut

tattoos: None
preferred role: Top
practice safer sex: Always
last here: 17 Aug 2019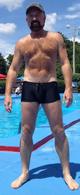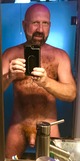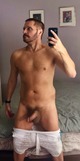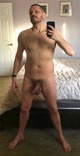 2 Guys here, VANILLA VANILLA VANILLA, Contrary to the pics, NOT into leather. legally married to each other, looking to make friends and fuckbuds. One 45 (7.5 cut, huge balls), the other 55 (hairy, 7.5 cut). Both total and complete tops. Like sucking, getting sucked, rimming, mutual. Looking for hot bottoms. Both of us are HIV neg. Both taking PrEP. ONLY PLAY WITH OTHER NEG GUYS.

BTW, shaved or trimmed pubes is a deal-breaker.....

And if you are in town visiting and staying in downtown Boston, you aren't convenient to us. Besides, we aren't looking to travel. Looking to host.