susejevol @ dudesnude

United States : Missouri : Saint Louis

/

mobile
profile id: 42921
build: Muscular
height: 1.83m (6' 0")
weight: 86Kg (190lb)
links:

waist: 86cm (34")
chest: 107cm (42")
biceps: 36cm (14")
body hair: Some Hair
facial hair: Beard
ethnicity: Caucasian
cock size: Large
his cock is: Cut

tattoos: One
preferred role: Vers. Top
interests: Underwear, Muscle worship, Email/chat, Role play, BDSM, Leather, Fetish, Sportswear, Groups.
practice safer sex: Never
last here: 17 Dec 2018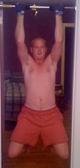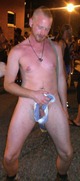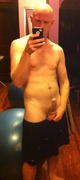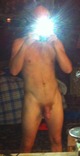 I like to read books from the library. I like to watch documentaries, foreign films, indie movies, SciFi, Energy healing, shamanism, drumming, dance, sing, piano, guitar, lift, swim, jog, yoga, wrestle

I am open to:

*race, age, body-type, penis size, education level, socio-economic status, marital status, and HIV status

*friends, spiritual brotherhood, musicians, artists, athletes

I have a hard time relating to those who:

*exclude others based on the list above. I especially dislike all of the anti-Poz BS I see on here and other sites. These men are our brothers and our friends. It hurts us all when we exclude.

If you're a fan or a friend, or if you have a request for a pose or a shot I should consider, say hi and let me know.

No rules or expectations. Just be yourself.

Ok, you can stop reading now and go back to looking at the pix.

Cheers!