CatamiteNJ
| | |
| --- | --- |
| verified | United States of America : New York |
profile id: 3697
email:
build: Stocky
height: 5' 2"
weight: 165lb
links:

body hair: Some Hair
facial hair: Clean-Shaven
cock size: Small
his cock is: Cut

tattoos: None
preferred role: Vers. Bottom
interests: Underwear, Email/chat, Groups.
last here: 06 Jun 2020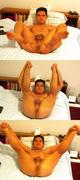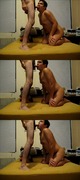 ----------
(Update 7 February 2019)

Here's an idea for a game.

I work at an oft-visited destination for international travelers to New York City. Guess which one and I'll suck you off in the restroom when you visit. You may ask three "yes" or "no" questions, but make only one guess. "Is it [this place]?" counts as a guess.

Yes, I'm serious.

----------
(Please don't message me just to say I have a small dick. I know that.)

If you happen to know me in real life, don't be afraid to let me know you found me (unless your intention is to judge or ridicule). I'm not shy about it.

A word about terminology: I notice a lot of guys say they immediately ignore profiles that use the words "pussy" or "cunt," I presume because those words are too fem. For the record, I use those words because they're vulgar, crude and demeaning, which is exactly how I like to be talked to while I'm fucked.

Now, enough blather. Look at my pics and vids, make some assumptions and start from there.