pntsdwn @ dudesnude

| | |
| --- | --- |
| | United States : Washington : Seattle |
profile id: 1026491
build: Slim
height: 1.80m (5' 11")
weight: 71Kg (156lb)
links:

body hair: Some Hair
facial hair: Stubble
ethnicity: Caucasian
cock size: Medium
his cock is: Cut

tattoos: None
preferred role: Versatile
interests: Underwear, Muscle worship, Sportswear, Groups.
practice safer sex: Always
last here: 24 Mar 2019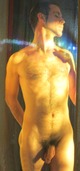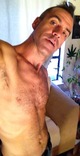 Hey guys thanks for checking out my profile.

I'm a nice laid back guy who enjoys having a good time. I exercise daily, am a vegetarian, try to practice sustainable gardening, smoke herb (a lot!), drink socially with drunken benevolence, dance, love music, poetry, art and my black cat (meow!). I'm sometimes busy, sometimes not.

I'd prefer having a creative fun time with guys during a naked photo shoot, naked social or naked hangout than immediately shooting a load! But of course, with dudes nude and other adult social sites, finding naked friends would be great who also don't mind getting it on a bit and sharing an exhilarating blast!

But I have to be real that this site and finding guys to share an orgasm is not my entire life. I have job, a home, other friends straight, gay, bi-, tran and alter-gender. I am not looking 24/7 so if I don't respond right away..relax. I try to respond to everyone who sends a message.
But, if you don't hear back from me in over a week, most likely I'm not interested. And please don't be offended. This site (and the internet) allows that kind of communication! Control by the user. Right? However you feel, that's cool. We are witnessing times of quite dramatic changes in communication. :D

Please also be a fit guy, healthy, care for yourself well and a fairly clean dude. Check out my tumblr for some of the guy types, guys by physique and look that tend to turn me on!
But there's so much more within each one of us.
Who knows what we might share.

I'd like to meet more local gay friends to go out with, but enjoy getting messages from international visitors. Maybe we can connect when you're in town or if I happen to be on travels.

Send a message. Maybe we can share some fun times together!

PS: I have met a few partnered guys and so far have enjoyed meeting BOTH of you! Not so into the guys hiding something from each other. If it's an open relationship...love it or leave it.

Neg: 12/2018


---///-\\\----Put This
---|||---|||---On Your
---|||---|||---account If
---|||---|||---You Know
----\\\-///----Someone
-----\\///-----Who Died
------///\-----Of
-----///\\\----Cancer or Aids
----///--\\\


WARNING: Any institution or person using this site or any of its associated sites - You do not have my permission to use any of my pictures, information from my profile, or anything I post in any of the forums or groups on this website in any form or forum both current or future without prior written consent. You do not have my permission to copy, save, print, or re-post my pictures or information without prior written consent. If you have or do, it will be considered a violation of my privacy and will be subject to all legal remedies. It is recommended that other members post a similar notice as well.